The 2020 Cedric Herring Symposium

Postponed until Fall 2020
This day-long event honors the legacy of the late Dr. Cedric Herring, former director and professor of the Language, Literacy, and Culture Doctoral Program, internationally renowned social science researcher, and advocate for diversity, inclusion, and mentorship. Among his many books and articles, the book, Diversity in Organizations: A Critical Examination (co-authored with Dr. Loren Henderson in 2014) provides evidence that a diverse workplace brings tangible benefits to organizations, including universities.
The symposium will include panel discussions on the intersectionality that exists between critical diversity and career development and mentorship. Students, faculty, and higher education and non-academic professionals will offer insights on how they use their positions to challenge institutional cultures and create larger societal change.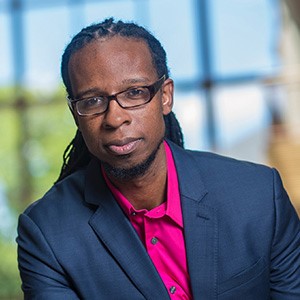 The inaugural symposium will culminate with a keynote address by Dr. Ibram X. Kendi. Dr. Kendi is a professor in American University's School of International Service, and founding Director of the Antiracist Research& Policy Center at AU. He is the author of The Black Campus Movement, Stamped from the Beginning: The Definitive History of Racist Ideas in America, and in 2019, the New York Times best seller, How to be an Antiracist.