The recording of our 2021 Inaugural Cedric Herring Symposium can be found here.
---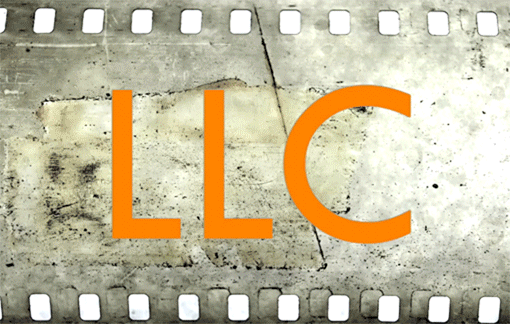 Our interdisciplinary doctoral program investigates the concepts and processes of Language, Literacy, and Culture in relationship to social, historical, technological, and ideological formations. We advocate for socio-cultural and linguistic diversity in research, practice, and policy, with special emphasis on social justice, change, equity, power, and identity.
In their research and teaching, our faculty members represent interdisciplinary areas of research across the humanities, social sciences, and education. The alliances made with other academic departments at UMBC have made our program an ideal incubator of knowledge and interdisciplinary inquiry.
---
The LLC Program will not be accepting a new cohort in Fall 2021.  For details, please read the notice below.
December 14, 2020
Dear LLC Community,
We wanted to take a moment to inform you all that we will pause admissions for a new cohort in Fall 2021. Although we will not admit a new cohort, our LLC Doctoral Program continues to thrive in spite of the pandemic and severe budgetary constraints. We wanted to send out a letter to everyone to avoid confusion.
As you may know, LLC will have 9 graduates receiving their PhDs during the pandemic year of 2020. We have about a half dozen others who will defend their dissertations in the spring remotely. We have students at all stages of our program including people taking Comprehensive Exams, defending proposals, taking courses, actively doing research and writing about it, and publishing.
Just this semester our program welcomed its newest faculty member, Dr. Ramon Goings, who has just announced that his co-edited volume with a small group of LLC alumni and current students will be published in 2021. Our colleague Dr. Kimberly Moffitt has become the interim-Dean of the College of Arts, Humanities and Social Sciences. Our colleague Dr. Christine Mallinson continues to serve as the Director of the Center for Social Science Research (CS3), maintaining a 50% appointment in LLC, and Dr. Beverly Bickel will take a well-deserved break from teaching in the fall.
Our goal in pausing our admissions is to regroup and build our program's faculty and continue to involve our affiliate faculty. We look forward to the time when we can all return in person to the UMBC campus. Our program's faculty will continue providing intensive advising and mentoring to our current students next academic year so this will not cause any progression delays. In fact, we will still provide course offerings.
For anyone eager to apply to the program, please know that this temporary pause in admissions does allow prospective students to take UMBC courses as non-degree students. We encourage these persons to contact Liz Steenrod at esteenrod@umbc.edu for details.
Sincerely,
Craig Saper
Professor and interim-Director
on behalf of the LLC Doctoral Program
---
November 4, 2020
Dear LLC Community,
The following message is one of support, solidarity, and care during these times of great uncertainty. We are aware of how challenging this virtual semester has been and possibly will continue to be. In addition to the alarming number of stories on local and global injustices and the uncertainties surrounding corona virus disease, we are also inundated with messages and colorful maps from political news sites. We understand how this can all feel overwhelming, exhausting, and distracting from our scholarship and work.
We acknowledge that this Election Day will be Election Week. And, that the added uncertainty about the election makes everything else confusing. We are aware that the result of this election will impact us differently and how we cope and heal may also look differently. Please take care of yourselves and find, request, or create the spaces you need to navigate these times.
LLC wants to let you know about some resources this week, created for the UMBC community to engage in collective coping and community care. The "Together Beyond November" events sponsored by the Center for Democracy and Civic Life along with several CAHSS departments this month is hosting a number of events. Please visit this link.
The Department of Political Science and the Global Studies Program will host an event, "(Re)building Community after the 2020 Election." Please consider attending and supporting our community. Most importantly, please check on each other. Now more than ever before, connectedness and community-building are vital.
As an LLC community, we want to make sure that we are supporting those who may feel particularly isolated, anxious, or concerned about how to push forward with our shared goals. Please do not hesitate to reach out. We are in this together.
---
August 13, 2020
The LLC Doctoral Program is in the spotlight as our director, Dr. Kimberly Moffitt, takes on a new role as CAHSS Interim Dean. We are so very proud of her achievement and her willingness to lead our college during this unprecedented time.In the meantime, we are pleased to announce that Dr. Craig Saper will be LLC's Interim Director this academic year.  Dr. Saper is well-versed on the role and responsibilities, having served as director for three years beginning in AY 2012-13. Please feel free to reach out to him at csaper@umbc.edu.
Well wishes to our colleagues, Drs. Moffitt and Saper!
We are busy preparing for the start of the academic year and eager to engage more fully with you all again soon!
---
June 2, 2020
LLC Community,
No words can express the myriad of thoughts and feelings many of us may have regarding the events in our nation most recently. And we do not write to attempt to absolve, explain or justify any of these occurrences. We only want to affirm our support for those of you navigating and engaging this period because it is personal and/or because it is important to you. This is an "all hands on deck" moment which requires the energies and talents of those committed to fighting injustice in our world. Please show up in the ways most apt for you and those in your community, regardless of what form it may take; and most importantly, take care of yourself.
Our doctoral program works at the intersection of many of the issues swirling around these events. We may all benefit from listening to what some of us have been working on, what others are writing about, and how each of us is drawn to issues of equity and inclusion in LLC and in our lives. Feel free to join us for such an informal chat during our virtual office hours on Thursday, June 4th from 3-4 p.m.
In closing, we share Dr. Moffitt's most recent WYPR commentary, one way in which she chose to process and contribute her energy during this perilous time: https://www.wypr.org/post/moffitt-black-mothers
Sincerely,
LLC Faculty and Staff
(Bev Bickel, Ramon Goings, Christine Mallinson, Kimberly Moffitt, Craig Saper and Liz Steenrod)
---