---
November 4, 2020
Dear LLC Community,
The following message is one of support, solidarity, and care during these times of great uncertainty. We are aware of how challenging this virtual semester has been and possibly will continue to be. In addition to the alarming number of stories on local and global injustices and the uncertainties surrounding corona virus disease, we are also inundated with messages and colorful maps from political news sites. We understand how this can all feel overwhelming, exhausting, and distracting from our scholarship and work.
We acknowledge that this Election Day will be Election Week. And, that the added uncertainty about the election makes everything else confusing. We are aware that the result of this election will impact us differently and how we cope and heal may also look differently. Please take care of yourselves and find, request, or create the spaces you need to navigate these times.
LLC wants to let you know about some resources this week, created for the UMBC community to engage in collective coping and community care. The "Together Beyond November" events sponsored by the Center for Democracy and Civic Life along with several CAHSS departments this month is hosting a number of events. Please visit this link.
The Department of Political Science and the Global Studies Program will host an event, "(Re)building Community after the 2020 Election." Please consider attending and supporting our community. Most importantly, please check on each other. Now more than ever before, connectedness and community-building are vital.
As an LLC community, we want to make sure that we are supporting those who may feel particularly isolated, anxious, or concerned about how to push forward with our shared goals. Please do not hesitate to reach out. We are in this together.
---
August 13, 2020
The LLC Doctoral Program is in the spotlight as our director, Dr. Kimberly Moffitt, takes on a new role as CAHSS Interim Dean. We are so very proud of her achievement and her willingness to lead our college during this unprecedented time.
In the meantime, we are pleased to announce that Dr. Craig Saper will be LLC's Interim Director this academic year.  Dr. Saper is well-versed on the role and responsibilities, having served as director for three years beginning in AY 2012-13. Please feel free to reach out to him at csaper@umbc.edu.
Well wishes to our colleagues, Drs. Moffitt and Saper!
We are busy preparing for the start of the academic year and eager to engage more fully with you all again soon!
---
June 2, 2020
LLC Community,
No words can express the myriad of thoughts and feelings many of us may have regarding the events in our nation most recently. And we do not write to attempt to absolve, explain or justify any of these occurrences. We only want to affirm our support for those of you navigating and engaging this period because it is personal and/or because it is important to you. This is an "all hands on deck" moment which requires the energies and talents of those committed to fighting injustice in our world. Please show up in the ways most apt for you and those in your community, regardless of what form it may take; and most importantly, take care of yourself.
Our doctoral program works at the intersection of many of the issues swirling around these events. We may all benefit from listening to what some of us have been working on, what others are writing about, and how each of us is drawn to issues of equity and inclusion in LLC and in our lives. Feel free to join us for such an informal chat during our virtual office hours on Thursday, June 4th from 3-4 p.m.
In closing, we share Dr. Moffitt's most recent WYPR commentary, one way in which she chose to process and contribute her energy during this perilous time: https://www.wypr.org/post/moffitt-black-mothers
Sincerely,
LLC Faculty and Staff
(Bev Bickel, Ramon Goings, Christine Mallinson, Kimberly Moffitt, Craig Saper and Liz Steenrod)
---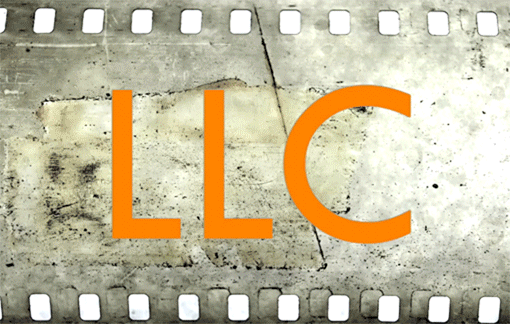 ---
Our interdisciplinary doctoral program investigates the concepts and processes of Language, Literacy, and Culture in relationship to social, historical, technological, and ideological formations. We advocate for socio-cultural and linguistic diversity in research, practice, and policy, with special emphasis on social justice, change, equity, power, and identity.
A unique value of this program is our wide range of contemporary multi-disciplinary perspectives and a continuum of methodological approaches from the arts, humanities, and social sciences. Our research and teaching community includes affiliated faculty from more than eight programs and departments across our campus. We expand beyond traditional methodological and disciplinary divisions, encouraging synergistic, collaborative, community- and place-based approaches that combine theories and applications. Our vision of language, literacy, and culture places those processes as crucially important to participatory democracy.