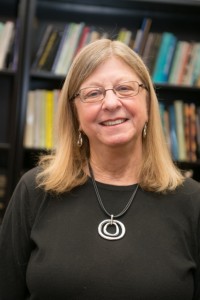 The Jodi Crandall Fellowship for Research in Language, Literacy & Culture is named for the LLC Doctoral Program's founder and professor emerita, Dr. Jodi (JoAnn) Crandall.  Its first awards for collaborative interdisciplinary research by LLC doctoral students were made in 2015.
Applications from current LLC students for new prizes are accepted through March 15th.  Awards are announced each April.
Applicants need to submit a one-page proposal that will be considered by the Crandall Fund Advisory Board.  The proposal should include a description of the project and its relevance to LLC, who its collaborators are (which should include other LLC students, or LLC regular or affiliate faculty, or LLC graduates), and a budget justification detailing how funds will be used.  More than one award may be made per year, but no award will be greater than $1,500.
This year's proposals should be emailed to Liz Steenrod at esteenrod@umbc.edu by March 27, 2023.
Click here to support the Jodi Crandall Fellowship.