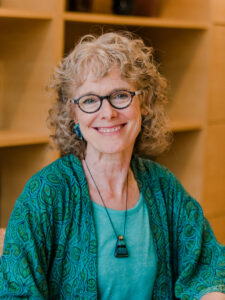 In honor of the retirement of Professor Beverly Bickel, The LLC Program has created a new fellowship fund that will support individual and collaborative publicly engaged research, public storywork or digital storytelling projects designed to:
consider diverse publics and diverse knowledge-making traditions in envisioning transformative futures of equity, justice and peace; or
explore storytelling and storywork among various publics focused on: spaces and places, cultural narratives, rhetoric and rhetorical ecologies, pedagogies, identities, or communities and community building.
Applications from current LLC students will be accepted through March 27, 2023. Awards will be announced in April.
Applicants need to submit a one-page proposal that will be considered by the fund's advisory board. The proposal should include a description of the project and its relevance to LLC, who its collaborators are and a budget justification detailing how funds will be used. More than one award may be made per year, but no award will be greater than $1,500.