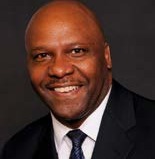 The Cedric Herring Fellowship for Research in Language, Literacy & Culture aims to further the legacy of Dr. Herring's research by funding projects that broadly fit the categories of diversity in organizations, stratification and inequality, and/or race and educational policy.
For more information about Dr. Herring and his legacy, please click here.
Awards are made to current LLC students to cover any research-specific costs, including, but not limited to, archival reproductions, transcriptions, books, computer software, equipment, research travel, or other research-related expenses.
Applications will be accepted through March 27, 2023 by emailing a one-page proposal and a one-page budget justification to Liz Steenrod at esteenrod@umbc.edu.
More than one award may be made in 2023, but no award will be greater than $1,500.
Click here to support the Cedric Herring Fellowship.