RUBYS: Artist Project Grants
$10,000 for Visual and Literary Artists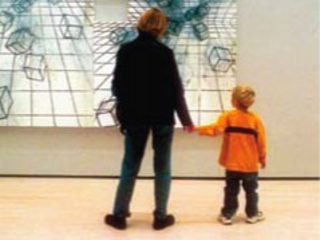 The Greater Baltimore Cultural Alliance (GBCA) is excited to announce the second cycle of the RUBYS, project-based grants that provide up to $10,000 directly to individual artists who live in Baltimore or the five surrounding counties.
The Rubys are project-based funding for emerging and established Baltimore-regional artists for the creation of innovative and bold endeavors that will have significant impact for the artist and on the community at-large. The grants support the region's gems – the local creative community of performing, visual, media, and literary artists.
The current cycle will be funding projects based in the Visual Arts and Literary Arts. Grant guidelines are available for download, as well as one can sign up for various grant info sessions that will take place next month. Submission deadline is Monday, June 30, 2014.
For more information about applying, visit
http://baltimoreculture.org/programs/rubys/
A free grant-writing how-to workshop will be held in June. Details and sign-up for the workshop is on the webpage. This is an unprecedented opportunity for artists of all media to fund a creative project that has long percolated in their idea bank, or inspire a new artistic endeavor.
Any questions can be directed to Sonja Cendak at
scendak@baltimoreculture.org
.