Faizun Kamal: Founder/CEO, SourceFK and Social Change Maker
Combating Systemic Poverty Through Empowerment & Partnership
Tuesday, March 11, 2014
7:30 PM - 9:00 PM
The Commons : Skylight Room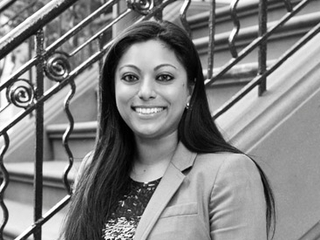 Please join Student Life's Mosaic: Center for Culture and Diversity as we welcome our spring speaker, Faizun Kamal, entrepreneur, social change maker and CEO/Founder of SourceFK.
As Chief Sourcer of sourceFK, Faizun leads sourceFK's unique business approach to empowering women in Asia. An innovative company with a social mission, sourceFK addresses systemic poverty by partnering with Asian women artisans and connecting them to global markets and training. 
Of SourceFK, Faizun says "Our business model reflects a new vision of luxury that highlights human creativity not technology, respect for the environment and decency in employment." 
--------------------------
--------------------------

To learn more about Faizun Kamal and SourceFK, watch their debut on HuffPost Life, discussing the state of the Bangladeshi garment industry and the OM Campaign with Soulside OUT: http://live.huffingtonpost.com/#r/segment/sweatshop-fire-bangladesh%2C-sweatshop%2C-big-box-retail%2C-workers-die-fire%2C/5125367c78c90a3b72000065.  
----------------------------------------------------

Co-sponsored by the English Language Institute, Gender and Women's Studies, Humanities LLC, Interdisciplinary Studies, Oxfam and the Women's Center. Additional co-sponsors to be announced.  
For more information about this event or co-sponsorship opportunities, please contact mosaic@umbc.edu.  This event is free and open to the UMBC community and the public.