Feb 12: Grad Students/Postdocs: Improve your Public Speaking
(DATE CHANGE!) Wednesday Lunch Seminar on Public Speaking
Wednesday, February 12, 2014
1:00 PM - 2:00 PM
On Campus : UC 312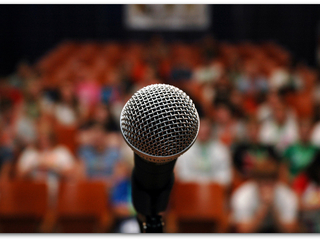 Room change from COMM 331 to UC 312
This seminar's date has been changed to Wednesday, February 12, 2014. We will look into options for webcasting the seminar for those who are not able to attend in person. 
Speaker: Scott Morgan from "The Morgan Group"
The topics covered will pertain to participants from all disciplines, and all of UMBC's colleges: Humanities, Arts, & Social Sciences (CAHSS); Natural and Mathematical Sciences (CNMS); and Engineering & IT (COEIT).