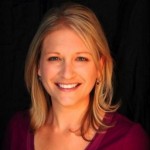 Christine Mallinson  is an Associate Professor in the Language, Literacy, and Culture Ph.D. Program and Affiliate Associate Professor of Gender and Women Studies at UMBC in Baltimore, Maryland, US.
She is the co-author of Understanding English Language Variation in U.S. Schools (2011) and We Do Language: English Language Variation in the Secondary English Classroom  (2014) and the co-editor of Data Collection in Sociolinguistics: Methods and Applications  (2013). She also serves as the associate editor of the journal American Speech.
Her research investigates language in its social context, with a focus on American English —specifically Southern English, Appalachian English, and African American varieties — and addresses some of the most chronic issues that contribute to opportunity gaps in the U.S., particularly in education (for instance, in the acquisition of literacy skills and in student-teacher communication) and in the justice system (for instance, in defendant-judge communication in courtroom situations).
More information is available on Dr. Mallinson's website <christinemallinson.com>.