CFP: As Times Goes By: Social & Institutional Change
Eastern Sociological Society 2018 Annual Meeting
September 1, 2017 4:41 PM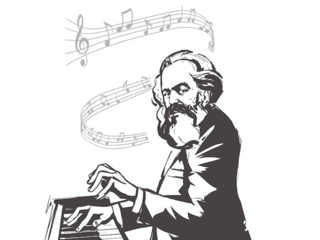 Eastern Sociological Society
2018 Annual Meeting
Call for Papers
The Eastern Sociological Society welcomes submissions. drawing on every methodology, addressing any and all issues of interest to sociologists. The 2016 meeting will have a special focus on "As Time Goes By: Social and Institutional Change.
Since its founding as a social science. sociology has addressed issues having to do with the causes and consequences of societal change. The classical texts of sociology framed the grand perspectives and questions that continue to motivate and guide sociological inquiry. At the center of sociology's agenda is a multi-faceted interest in mechanisms of social and institutional change. What drives the diffusion of rational myths. Institutionalized practices and cultural beliefs of advanced industrial economies in an emergent world society? What are the consequences of diffusion of rational capitalism and organizational forms in non-Western countries? Why is human migration an endemic feature of the global economic order and what are the consequences of a world on the move? What accounts for 'blending· and ·segregating· social dynamics in heterogeneous populations? how and why do race and gender matter in understanding social inequalities? What mechanisms drive collective action aimed at addressing social problems and inequalities? Where does trust and cooperation come from? What explains counter-movements aimed at pushing back societal change? What is the role of political actors and the state in social and institutional change?
On a plenary panel are Douglass Massey and William Julius Wilson. "As Times Goes By: Immigration and Race in American Society
speakers for presidential panels include Richard Alba. Jeffrey Alexander. Nina Bandelj, Mary Brinton, Dalton Conley, Pawan Dhingra. Paul DiMaggio. Mitch Duneier. Matthew Hughey. Michele Lamont, Omar Lizardo, Harvey Molotch. Alejandro Portes, Saskia Sassen, Mario Luis Small. Bruce Western, Fred Wherry and Viviana Zelizer.
We look forward to submissions that will fill the missing links. Although the ESS especially encourages submissios related to this year's theme, we welcome submissions on all sociological topics. Potential methods and formats include: individual papers; wholly constituted sessions (with names and affiliation of all presenters): thematic conversations (panels of two or more scholars engaged in debate or exchange): workshops on specific topics and techniques: special sessions organized around prominent scholars and their work.
Paper submissions and session proposals are due by October 15, 2011.
Questions should be sent to
easterns2016@gmail.com
Victor Mee, ESS President; Filiz Garip. Program Chair