SafeZone Workshop -- Ally Development (open to all)
Training for LGBTQ awareness and allyship development
Friday, April 18, 2014
2:00 PM - 4:00 PM
The Commons : The Mosaic (Commons 2B23)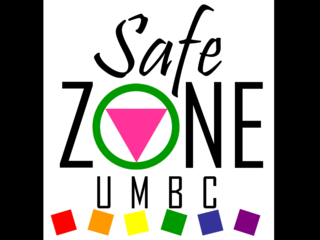 The SafeZone program consists of two workshops, to be taken consecutively.
This is the second, Session II -- Ally Development, and focuses on building allyship, preparing participants to join UMBC's formal network of SafeZone allies.
Participants must RSVP to attend the workshop by contacting Zach Kosinski, Grad. Coordinator for LGBTQ Programs, at lgbtq@umbc.edu.