PROMISE Graduate students/Postdocs Kick-off social
All grad students and postdocs are invited!!!
Friday, September 1, 2017
4:30 PM - 6:00 PM
The Commons : Game Room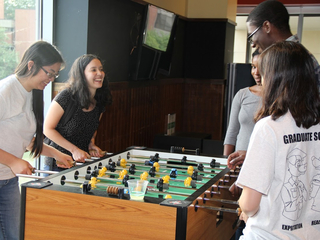 Graduate School Office of Professional Development and Postdoctoral Affairs and PROMISE AGEP at UMBC will be hosting its annual opening meeting! Everyone is invited! This is a great time to relax, enjoy food, and meet other graduate students, postdoctorate fellows, and faculty/staff who also attend our PROMISE events. Please click the "I Can Attend" button below to reserve your spot! We look forward to seeing everyone there!